Last one year has been very good for us in terms of number of users/companies adopting our charts including several Fortune 100 Companies. We were also featured on ProductHunt. Many of our customers are impressed with the performance and ease of using CanvasJS Charts – this is what we have been striving for since the release of first version and we'll continue to work towards making the Charts as user friendly as possible.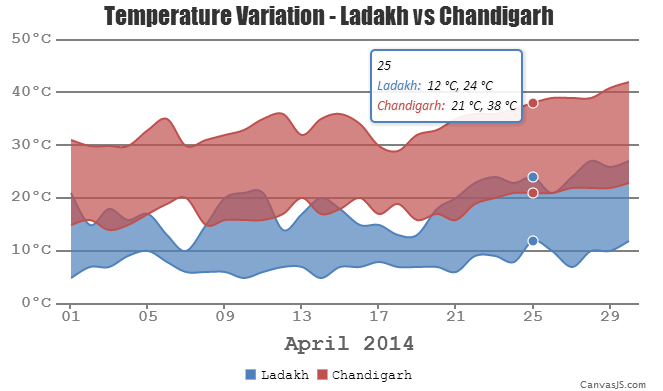 Here are some of the Major Features we've released and related articles.
Thanks for trusting us and for all the valuable feedbacks that you have given. This has helped us in improving the product and also to increase our team size to 6 – which will further help speed up the development of new features and updates. Do go through all the features mentioned above and let us know if you have any questions or feedback in the forum.
You can download the latest version of CanvasJS from our download page.
Thanks for your time
—
Sunil Urs
Team CanvasJS
---
---